Time Travelling with Marty and Doc Brown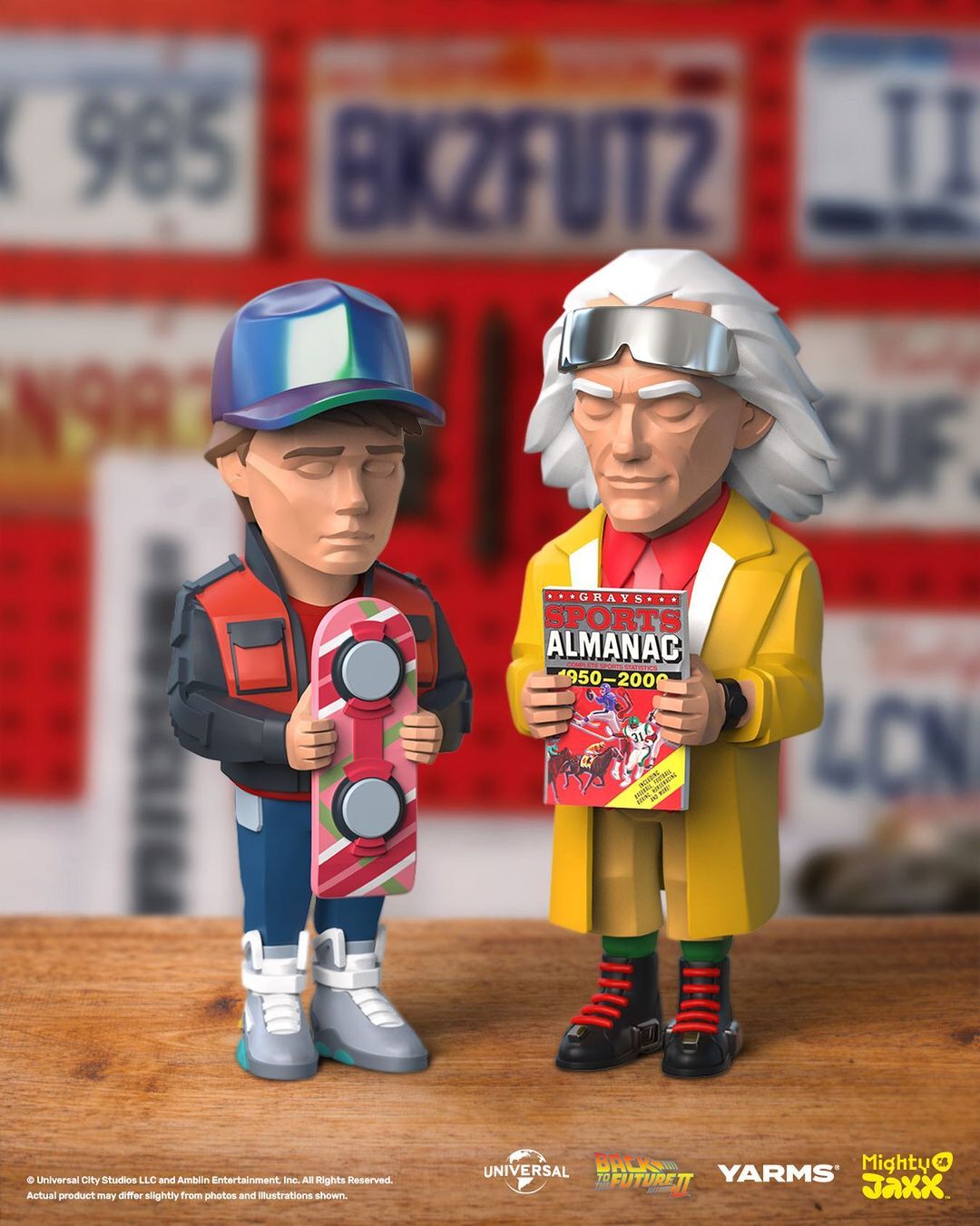 If you have a favorite movie character, usually you turn it into a tees design, right? but how about turning it into collectible vinyl art? Absolutely, it will be great!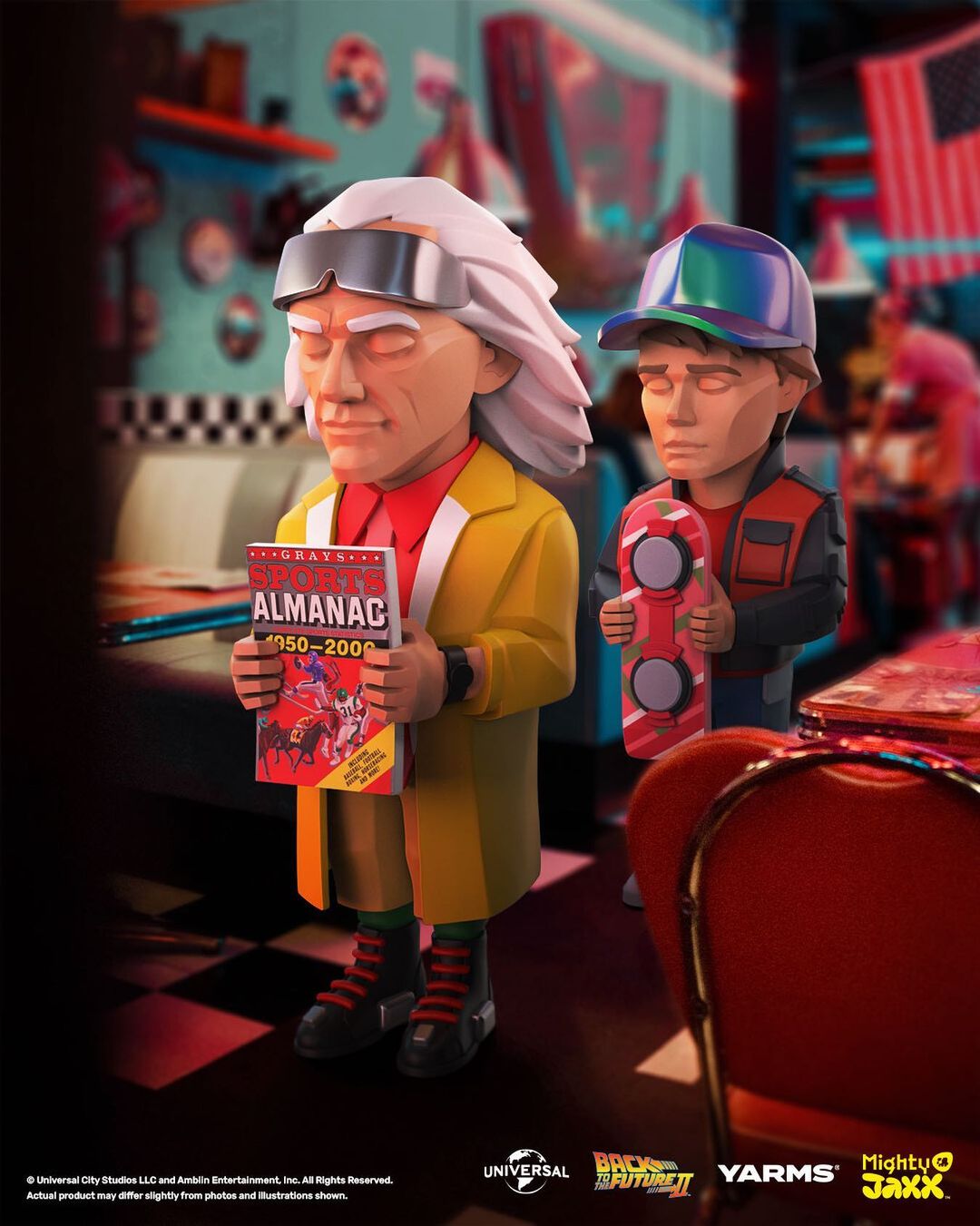 A vinyl toys and digital art project studio, YARMS Studio has developed legendary personalities and iconic figures into collectible vinyl art. Lately, they cooperated with Universal Pictures and Mighty Jaxx to create collectible vinyl art of the famous Marty McFly and Doc Brown from the legendary Back to The Future trilogy. The popular time-traveling duo is on an adventure!
Sculpted in the iconic style of YARMS Studio, yup! obviously, they close their eyes. That's the signature visual gesture of YARMS. This exciting Part 2 Edition pays homage to Marty and the Doc in the second film. Various iconic stuff defines a critical part of their storyline. Back to the Future Part II used particular objects and props to set the scene in order to tell certain stories to enhance the plot. Let's dig in!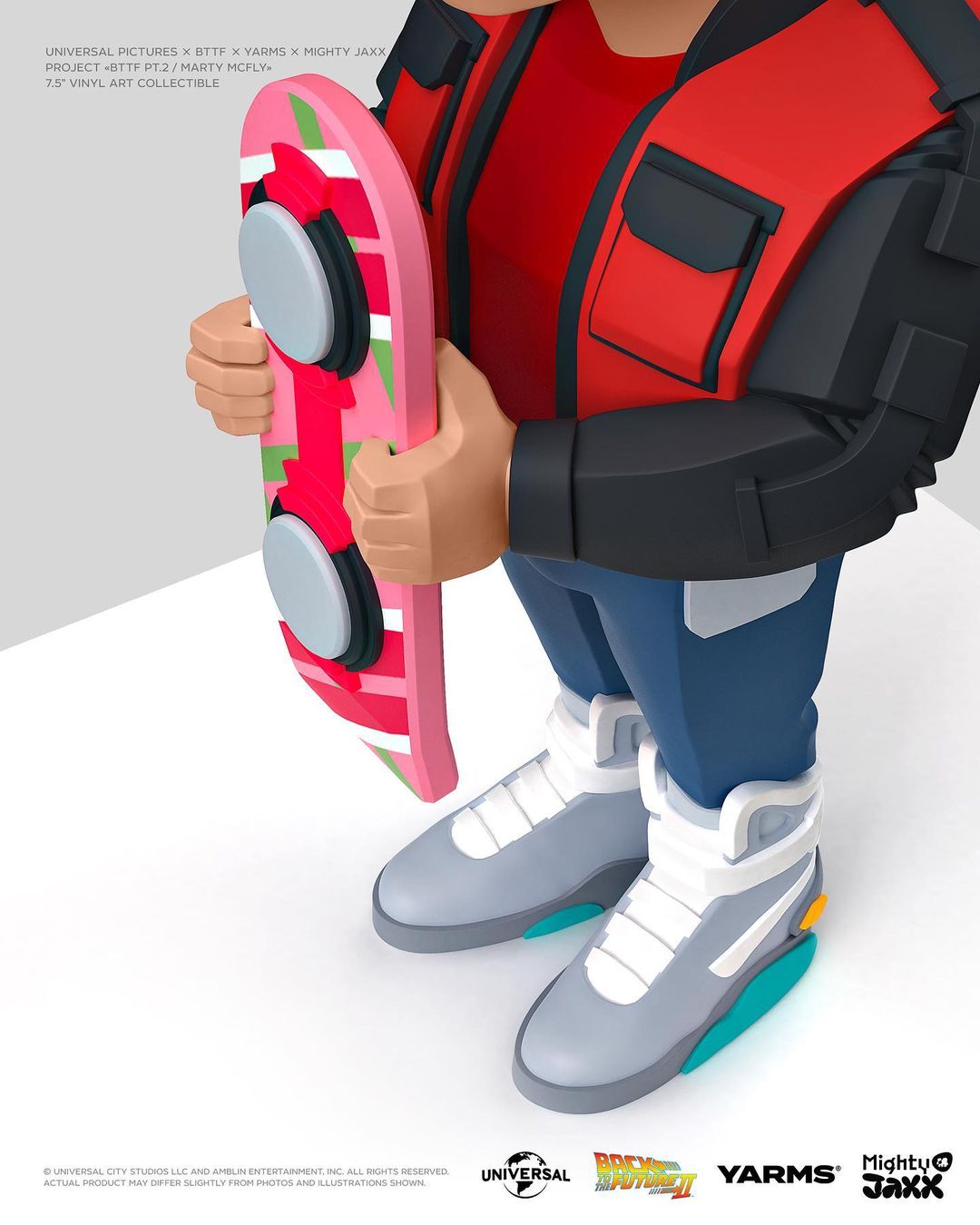 Do you remember Marty's hoverboard? that he used in the film, like a skateboard but it's floating in the air? a common transportation mode in the BTTF trilogy. In this collectible edition, Marty is holding it tightly. Meanwhile, Doc Brown is holding the humble sports almanac, Grays Sports Almanac. Take a look at the cover details, it is exactly the same as in the film.
Wow, marvelous vinyl art is ready to be collected! Go grab them all!
Written by: Farhan Muhammad