The story behind the painting in Mencuri Raden Saleh.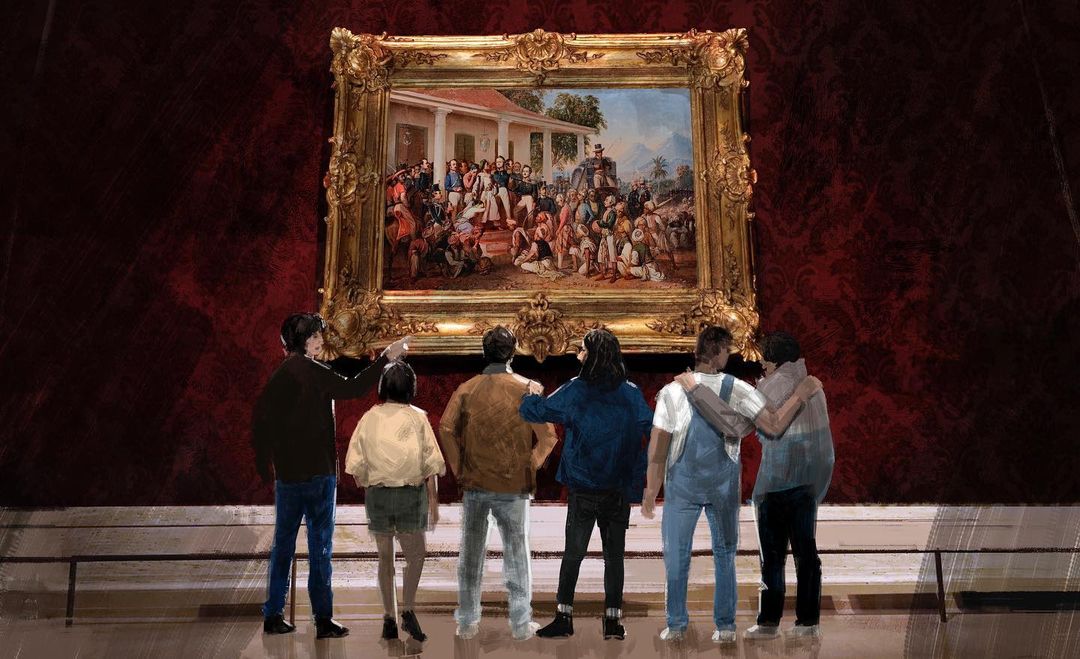 The movie Mencuri Raden Saleh directed by Angga Dwimas Sasongko received positive reviews from a number of media and film critics. Not only that but this movie is also expected to be the best Indonesian movie of 2022.
Telling the story of Piko (Iqbaal Ramadhan), an art student who is looking for money by faking paintings to free his father from prison suddenly received an offer to steal the work of maestro Raden Saleh, "The Arrest of Prince Diponegoro", who was guarded at Istana Negara.
In addition, the name Raden Saleh itself also attracted public attention. Most of them are curious about his figure who is called the greatest painter in Indonesia. Who is he?
Raden Saleh Sjarif Boestaman was a pioneering Indonesian Romantic painter of Arab-Javanese ethnicity. He was considered to be the first "modern" artist from Indonesia, and his paintings corresponded with nineteenth-century romanticism which was popular in Europe at the time.
Raden Saleh is particularly remembered for his historical painting, "The Arrest of Pangeran Diponegoro" which depicted the betrayal of the rebel leader Pangeran Diponegoro by the colonial government, thus ending the Java War in 1830. The Prince was tricked into entering Dutch custody near Magelang, believing he was there for negotiations of a possible cease-fire. He was captured through treachery and later deported.
As mentioned, in 2010 the price of Raden Saleh's painting entitled The Arrest of Pangeran Diponegoro reached Rp. 50 billion. The recalculation was carried out two years later, in 2012. The price of the painting continued to increase to Rp. 100 billion.
Interesting right? If you haven't watched the movie, don't forget to watch it at the cinema. Not only will support the Indonesian film industry, but you will also support the arts in Indonesia!
Written by: Fergie Virgiyana