McDonald's x CPFM present a meal with a side of art ::)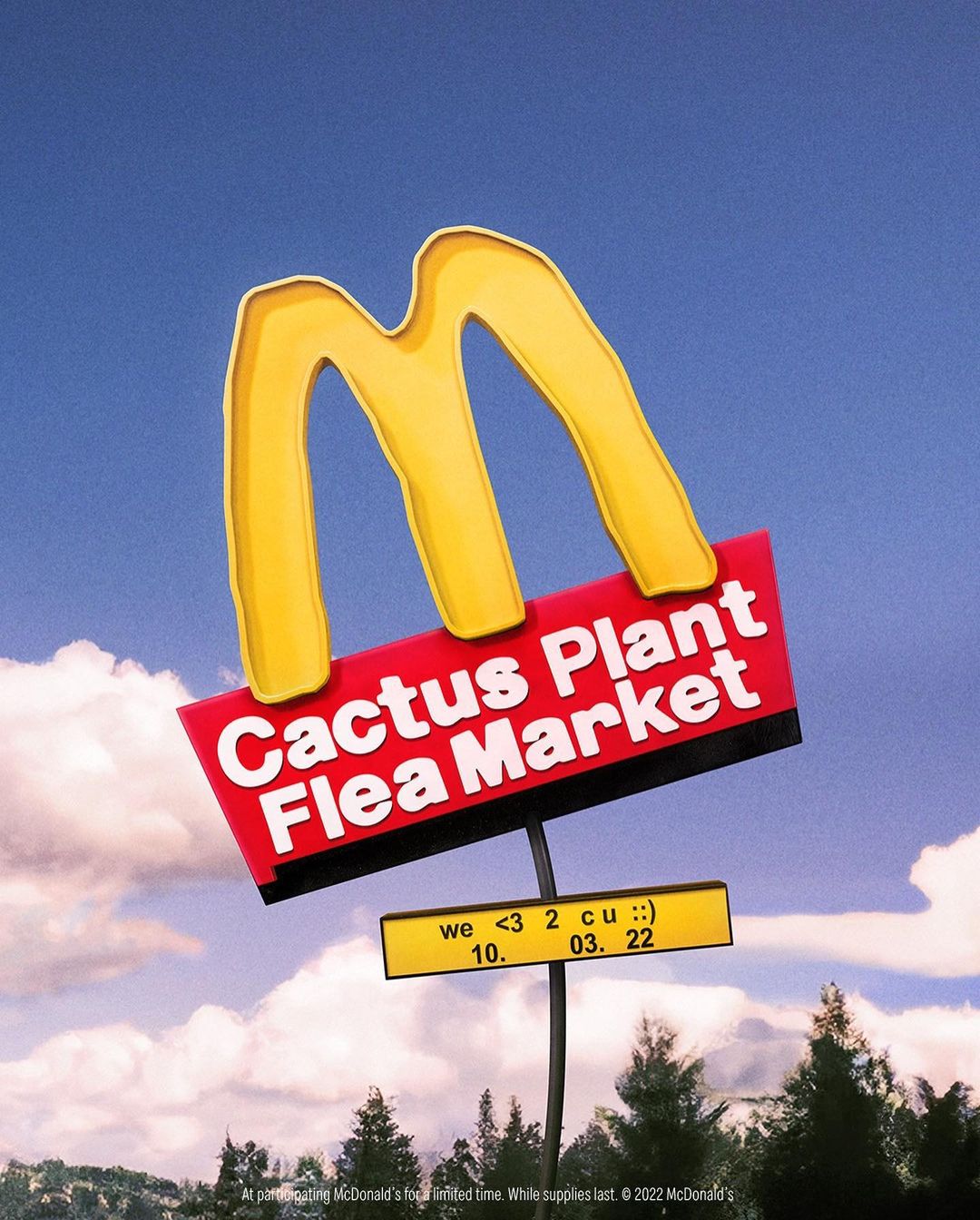 You will never too old for McDonald's iconic Happy Meal.
The fast food company has just announced a new collaboration with streetwear brand Cactus Plant Flea Market. They are releasing a limited-edition box based on McDonald's classic Happy Meal.
They want you to choose between two sides Big Mac or a 10-piece Chicken McNugget which also comes with fries and a drink. But Happy Meal without a toy is just meaningless, right?
The two brands did a make over on McDonald's classic characters such as Grimace, Birdie, and the Hamburglar, as well as a new character named Cactus Buddy. Each meal comes with one figurine, so you'll have to buy a couple to collect them all.
And if you in a mission avoiding junk food, don't worry because there will be exclusive merch from the Cactus Plant Flea Market and McDonald's collaborations like t-shirts and hoodie.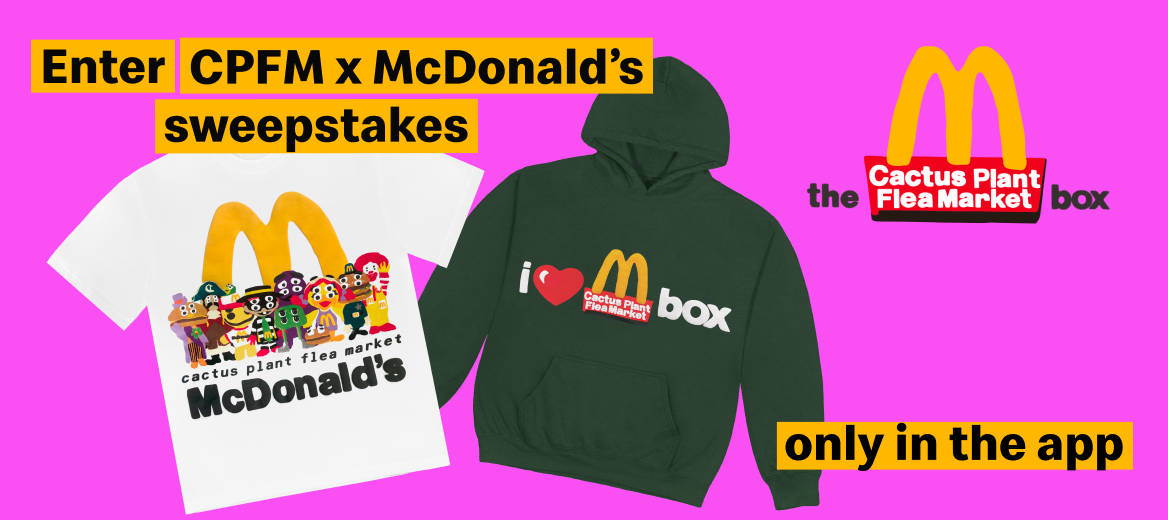 You can get McDonald's x Cactus Plant Flea Market box at all participating restaurants, at the drive-thru, by delivery, or on the McDonald's app starting October 3 while supplies last.
Written by: Fergie Virgiyana