Justin Bieber cancelled Justice World Tour.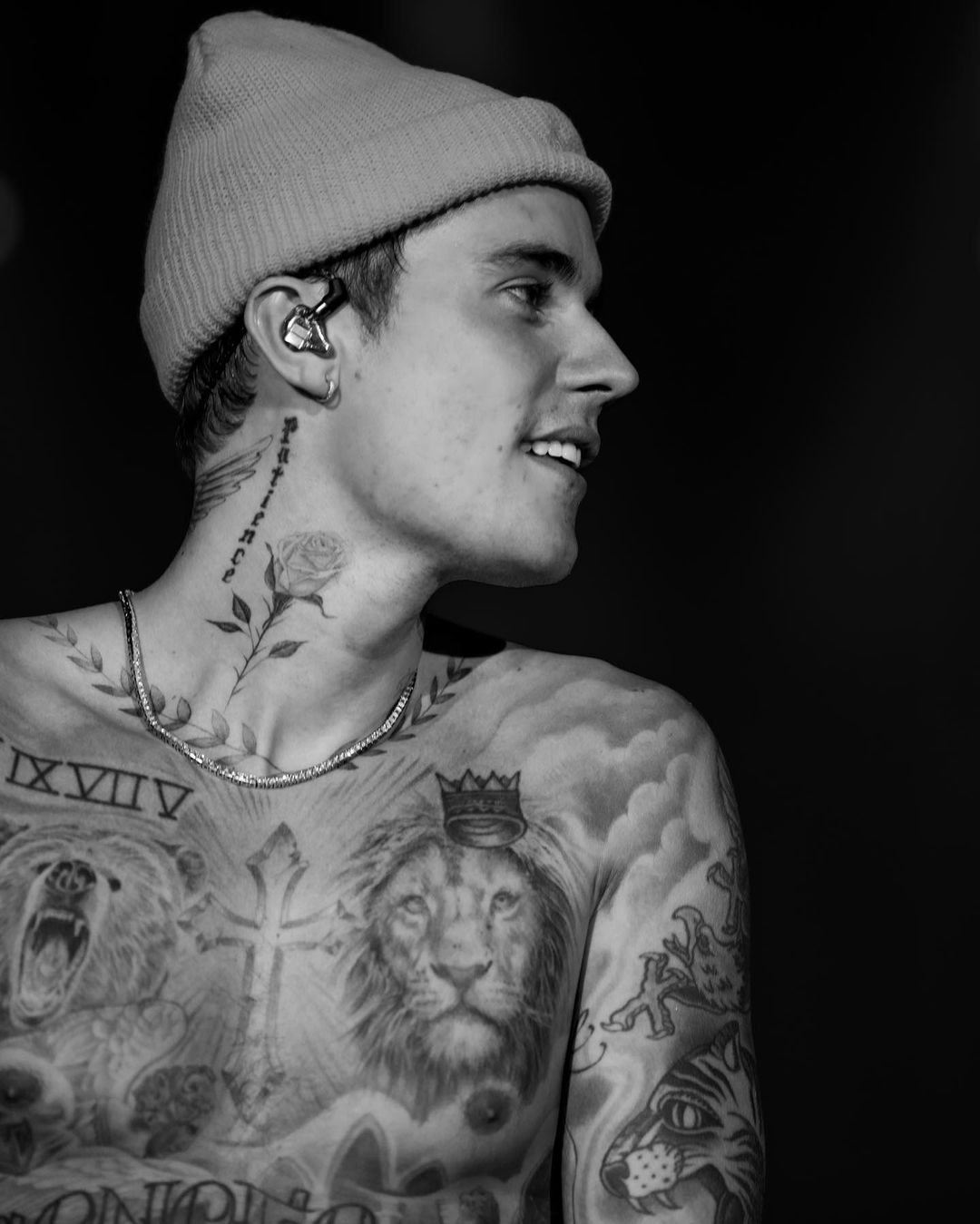 Beliebers or famously known as Justin Bieber fans might check in with your point of purchase for refunds for your show dates because the singer has canceled the rest of his Justice World Tour, after being diagnosed with Ramsay-Hunt Syndrome earlier this year.
The "Stay" singer announced on Tuesday via his Instagram that he's pulling the plug on dozens of performances scheduled through next March in order to prioritize his health.
"Earlier this year, I went public about my battle with Ramsay Hunt syndrome, where my face was partially paralyzed," he wrote in a statement. "As the result of this illness, I was not able to complete the North America leg of the Justice Tour."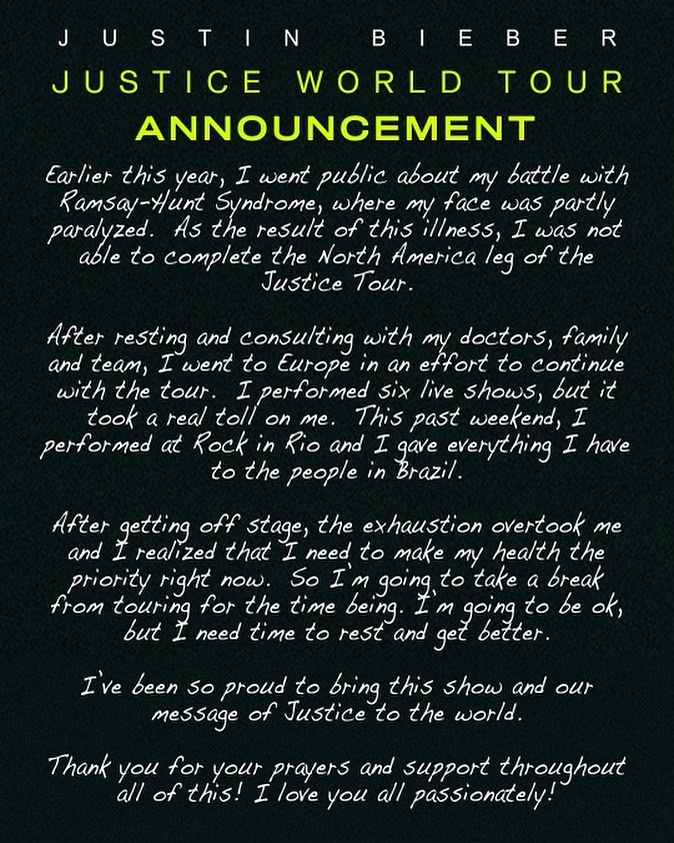 Bieber continued, writing that after resting and consulting with his doctors, family members, and team, he picked the tour back up in Europe in July, performing six different shows. The star said that doing the shows caused exhaustion and after a recent performance in Brazil, felt as though he could no longer continue his tour dates as planned.
Get well soon Justin!
Written by: Fergie Virgiyana