Soft cabinet made out of foam
Some of you might get mixed feelings when you see this soft cabinet made by the Dutch artist,
Dewi van de Klomp
and that's fair. Constructing them out of squishy foam rubber, the slots are cut into the dense material creating pockets of space for your plates, mugs, books, and even shoes.
The foam she uses is typically used for cushioning in car seats and wall insulation. This foam cushions itself around the object holding them in place. The more objects you place in each cabinet, the overall shape begins to change and sag slightly under the weight.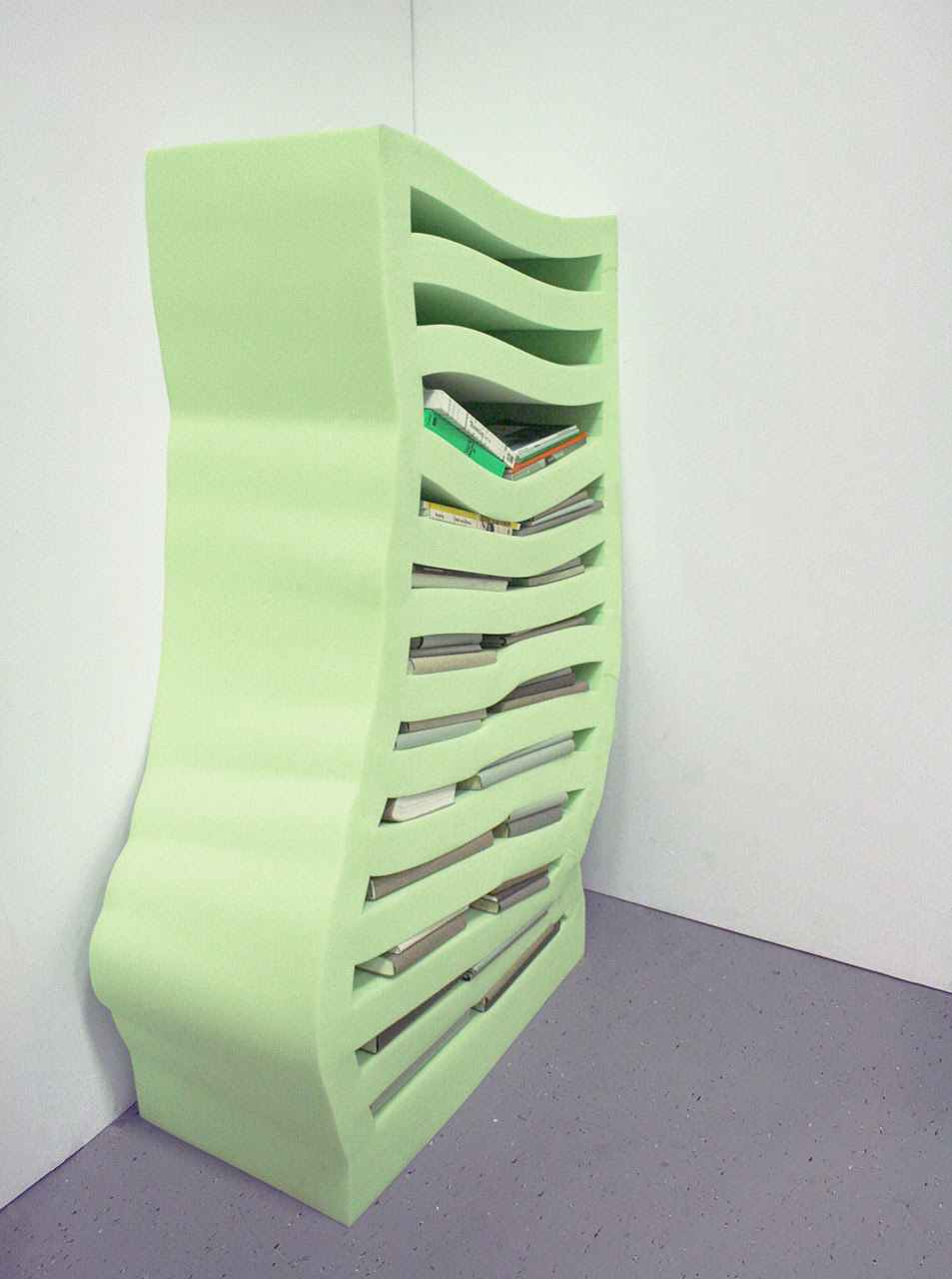 The artist herself admitted that her artwork received some criticism like the soft cabinet not being functional enough. However, her main goal when creating the pieces is not about the function but it's the story that she would like to tell the people.
The point is they are designed to show off the stuff you love so much, not the stuff you are using daily. But also, in a figurative sense, the cabinets show the foam material in its purest form because they are designed to make you start appreciating the material and to show off the material itself.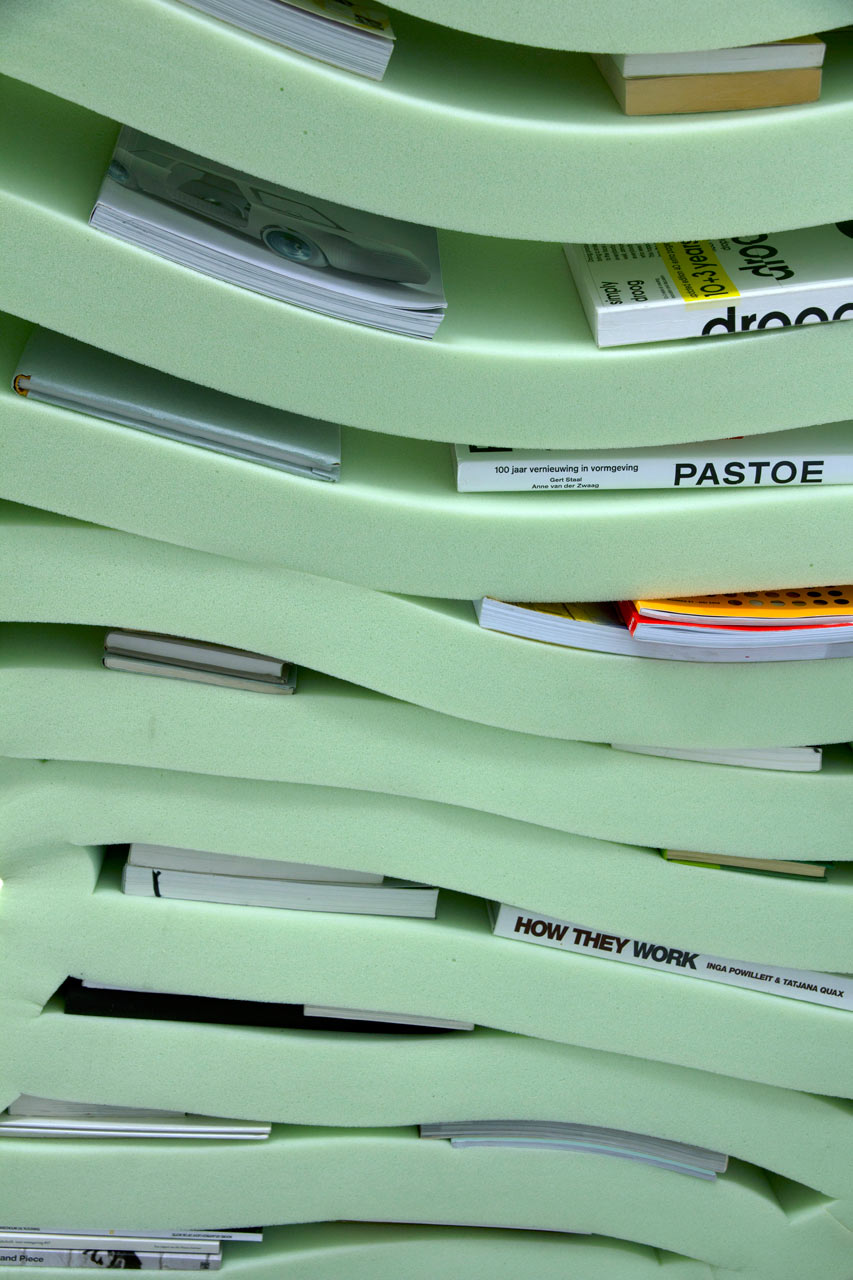 Written by: Fergie Virgiyana