Pengabdi Setan 2: Communion will be aired in IMAX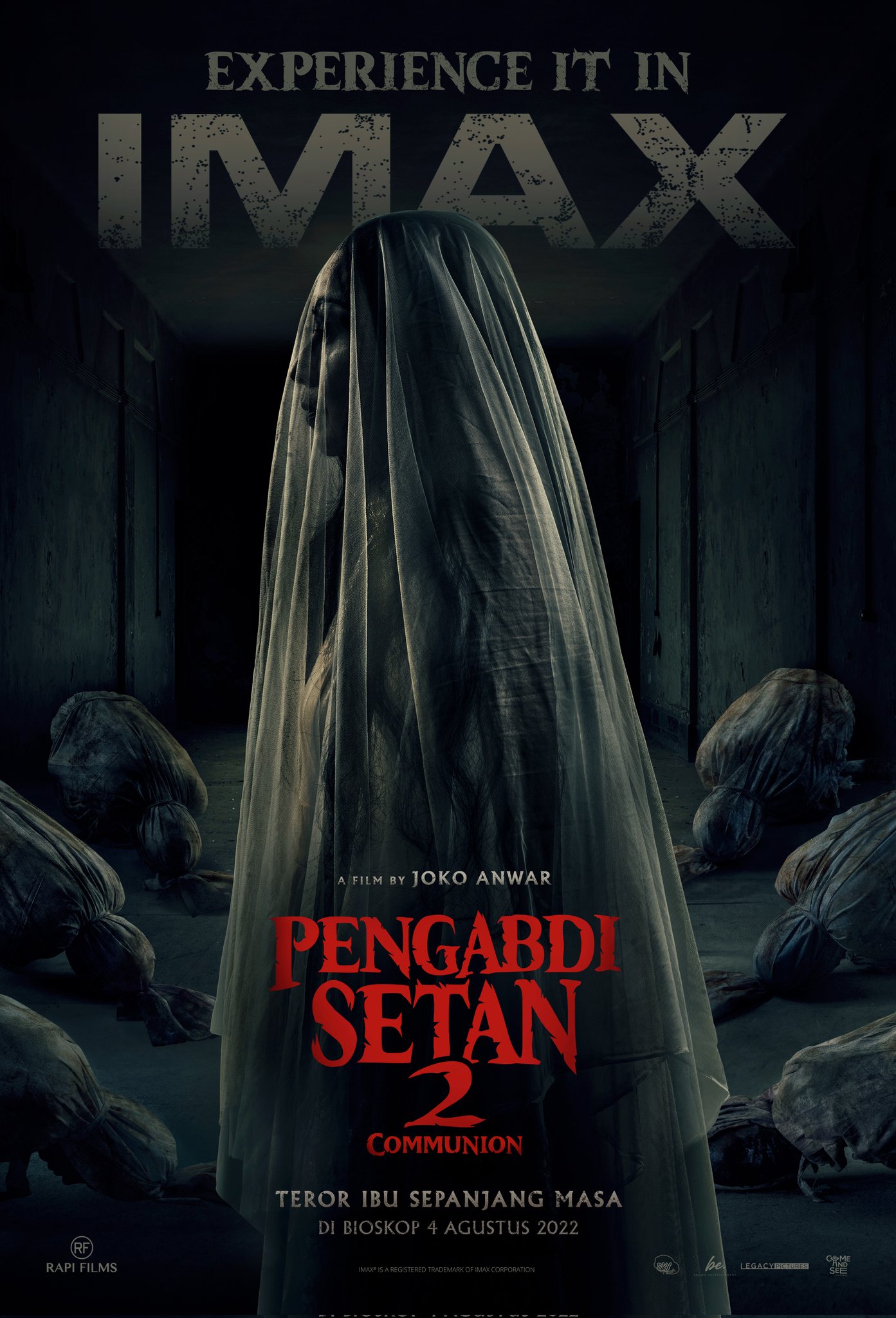 After the cliffhanger ending in the first movie of Pengabdi Setan in 2017, Joko Anwar is back with a sequel "Pengabdi Setan 2: Communion". This movie will become the first Indonesian movie as well as in Southeast Asia to undergo a remastering process using IMAX technology.
As we already know, IMAX is known as an innovator that provides the best movie viewing experience and different sensations when watching.
Supported by the latest technology, the IMAX features that will be obtained by the audience include:
- Revolutionary technology,
- Crystal-clear images, laser-adjusted digital sound,
- Immersive geometric theater- Hollywood films enhanced through the DMR (Digital Media Remastering) process.
In the last ending, we saw that the family lives in an apartment for several years after they managed to save themselves from a terrible incident that made them lose their mother. However, they soon realized that living with many people can also be very dangerous if they are not very familiar with who their neighbors are. On a night full of terror, Rini and her family must return to save themselves.
Pengabdi Setan 2: Communion will present a special screening on July 30, 2022. Tickets can be purchased NOW at M-Tix and Tix.id.
Written by: Fergie Virgiyana