Locarpet at Urban Sneaker Society 2022!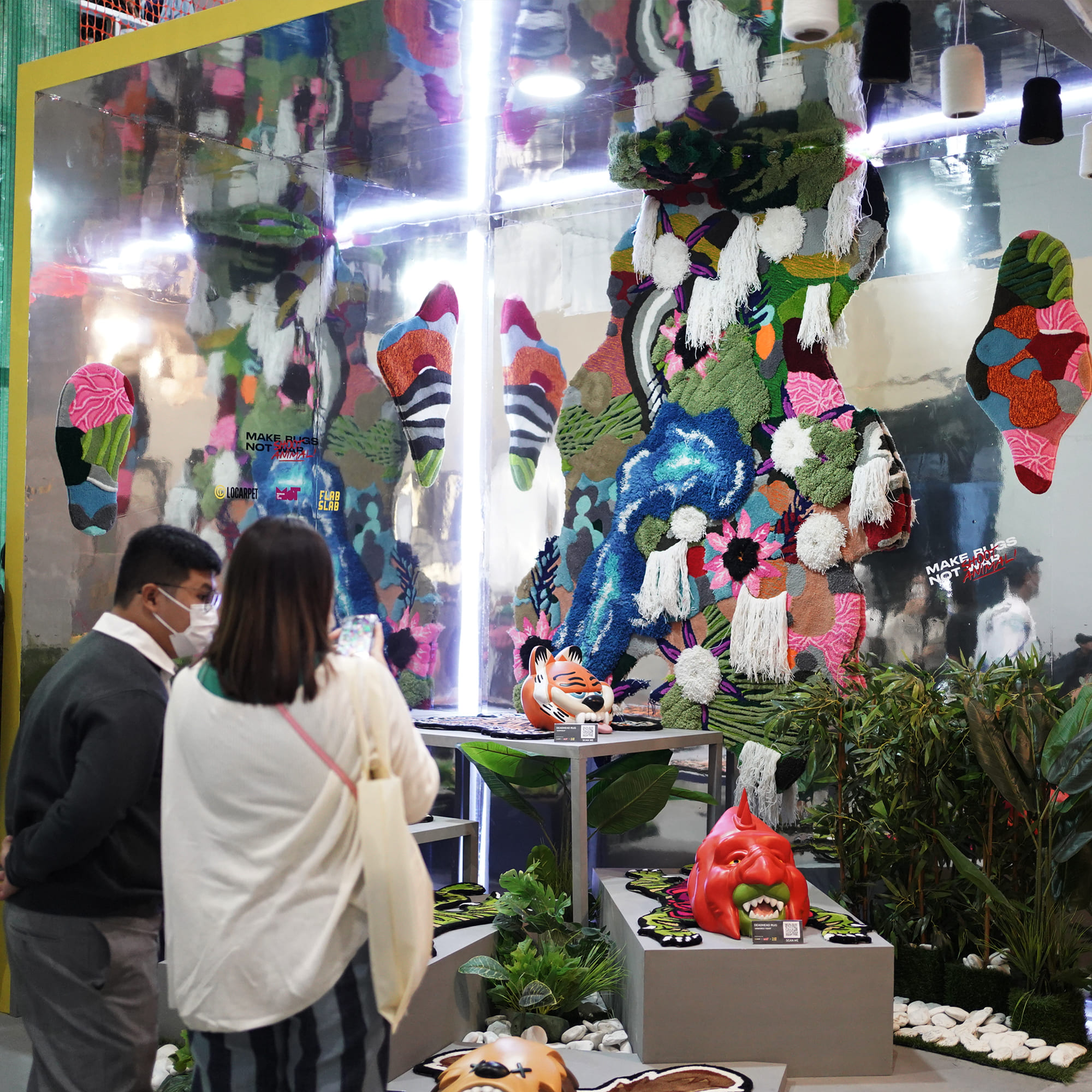 There is something different at USS 2022 this year because Locarpet Craft participated for the first time at the annual Sneakers event held by USS Networks.
As a pioneer of 'custom' rugs in Indonesia who came from Magelang, Locarpet successfully gave a different impression to the visitors. The brand carried 3 themes in 1 booth which also presented collaborative works with the nation's children, namely the Museum of Toys, Generasi 90an, and Gindring Waste.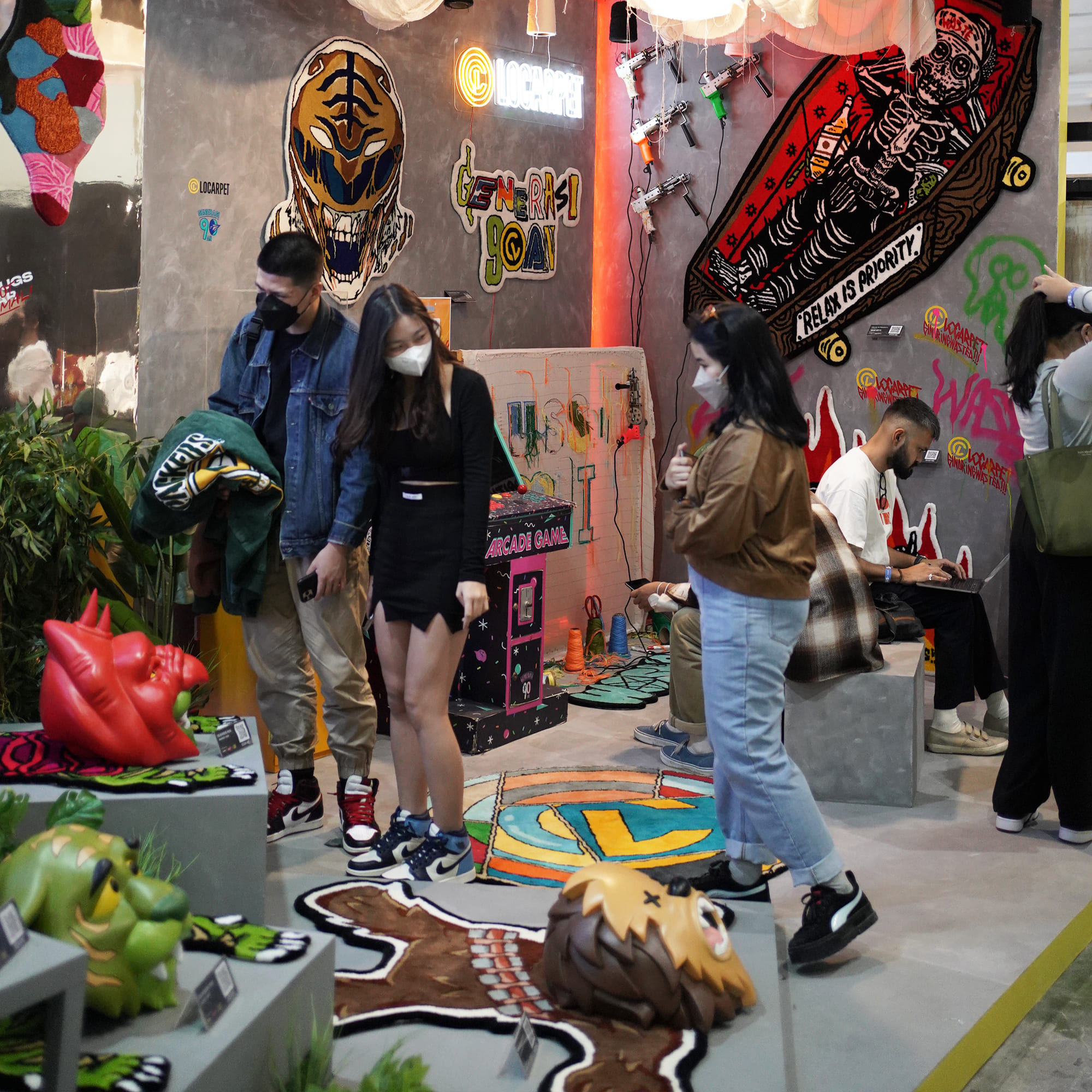 The left side showed the display work with MoT that took inspiration from Indonesian Tropical Rain Forest which combined with pop art. The collaboration included five 3D sculpture heads of animal characters with custom animal skin-patterned rugs as the body parts. With this, Locarpet Craft and MoT encouraged the public to support the conservation of endangered species in Indonesia.
Move to the right side, Locarpet Craft with Generasi 90an wanted the visitors to be nostalgic for the 90s era. In this booth concept, visitors are presented with representation objects from the 90s era in the form of a carpet, such as White Ranger from the legendary Power Rangers series as well as DingDong, the popular arcade game machine of its time.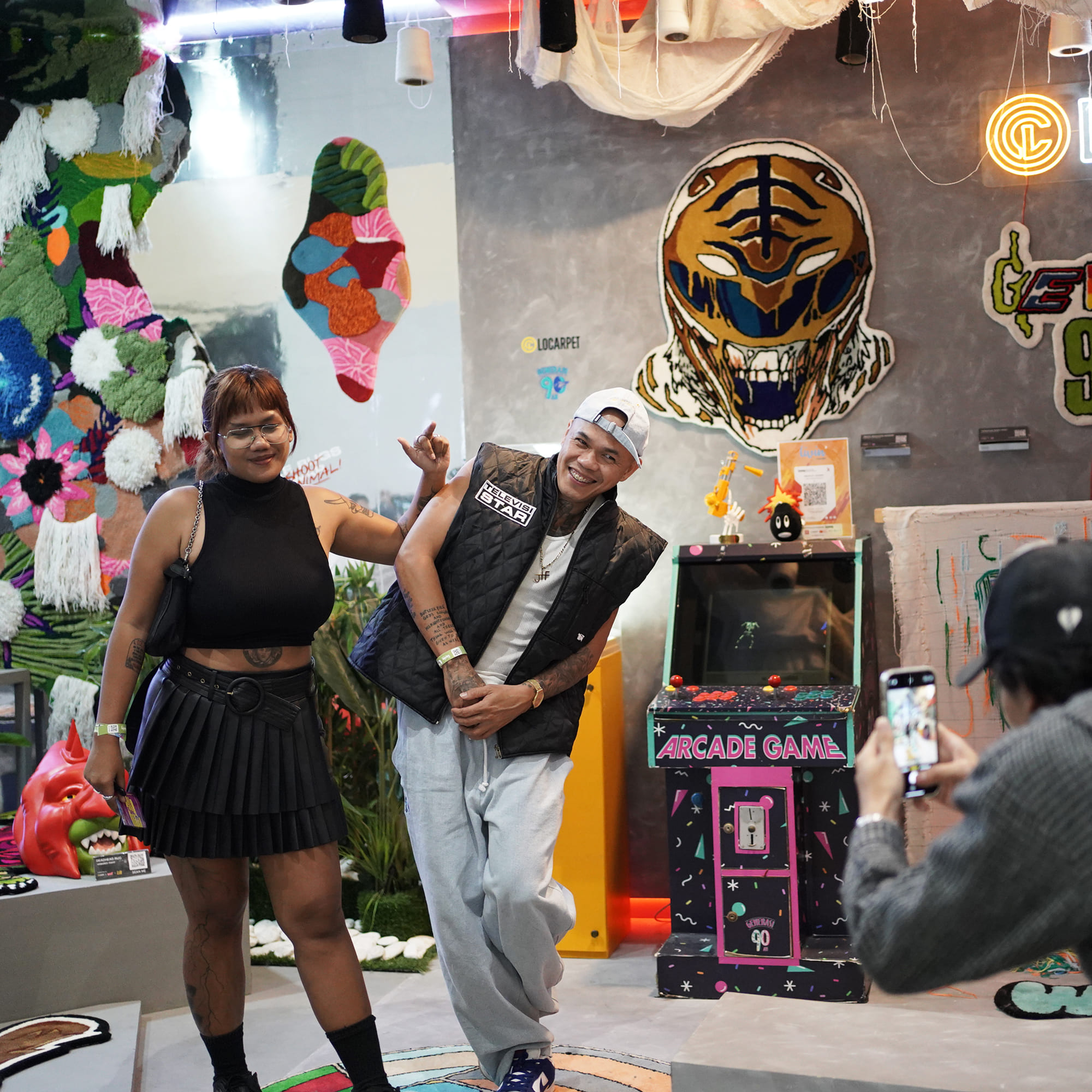 Not only that, but Locarpet Craft also brought 'apostate' works from the collaboration with Gindring Waste, the Magelang-based street artist to spoil street art and mural lovers. There are two works brought this time namely RIP (Relax is Priority) and I Wish I Had More Middle Finger. The RIP carpet is also equipped with an Augmented Reality (AR) feature which is the main feature of Locarpet Craft that provides an experience combining the real and virtual worlds.
At the event which lasted for 3 days, Locarpet also opened a Mini Rug Workshop so the visitors could try and feel first-hand the experience of tufting a rug. Hopefully, the brand can participate in more events in the future and give awareness about the essentials of rugs!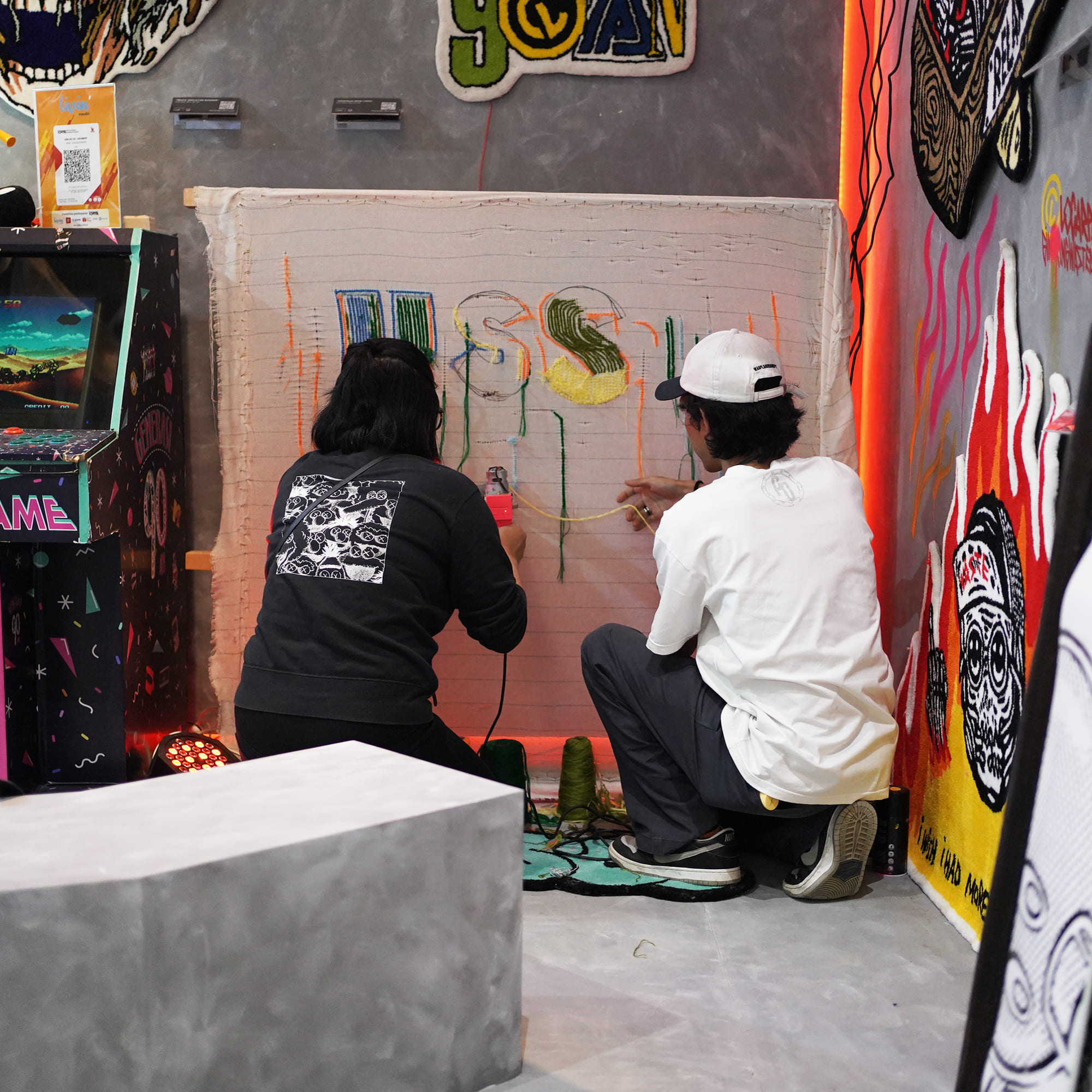 Written by: Fergie Virgiyana