Sundance Film Festival Asia 2022 will be held in Jakarta.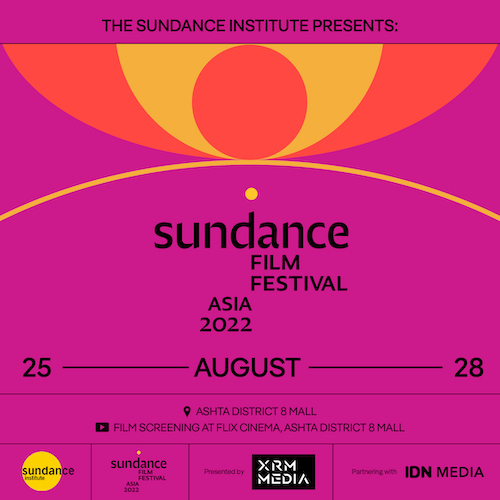 You heard it right! After being forced to do it online, the Sundance Film Festival Asia will be held offline in Jakarta. They are expected to facilitate filmmakers and film activists with a space to discuss and exchange ideas.
There will be seven featured films selected, consisting of four works of fiction and three non-fiction works that have been curated by the Sundance programming team. The seven feature films are curated independent films from the United States, Britain, and Southeast Asia and will be screened for the first time in Indonesia.
In this event, Sundance Film Festival: Asia also aims to provide opportunities for Indonesian filmmakers to showcase their work through the Sundance Film Festival: Asia Short Film Competition sponsored by Argo.
"The opportunity to work more closely with the filmmaker community and audiences in Indonesia through collaboration with XRM Media makes the first year of Sundance Film Festival: Asia full of very exciting prospects," said Joana Vicente, CEO of the Sundance Institute, in a press release.
The Sundance Film Festival: Asia 2022 will be held from 25 to 28 August at FLIX Cinema, Mall ASHTA District 8, Central Jakarta. Currently, tickets can be purchased through the official FLIX Cinema website.
Written by: Fergie Virgiyana