Check out YEEZY X GAP SHDZ campaign!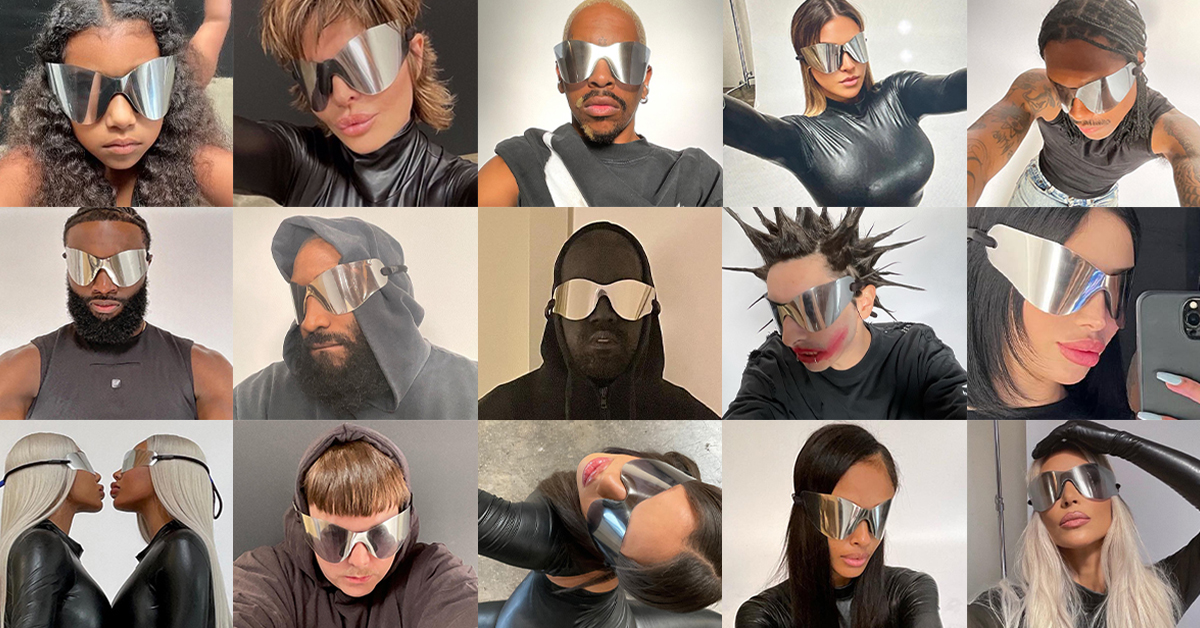 The collaboration between YEEZY and GAP doesn't stop after the hoodies series. Kanye West began to promote his next YEEZY X GAP product which featured his famous friends to help the campaign.
As we can see, celebrities, models, and style influencers have taken over social media with their selfies wearing the upcoming YZY GAP sunglasses, which are reportedly called YZY SPLY SHDZ or SNGLSS.
These oversized sunglasses have a futuristic design in a silver reflective color with a black foam nose bridge, secured with a black bungee cord with blue detailing that you can adjust the size based on your head.
Although there is no info about the release time, seems like we could expect them to drop on
YEEZY X GAP website
soon. So, stay tuned!
Written by: Fergie Virgiyana